Wedding and Function
The House and Heart Guest house offer superb services including
wedding- and function co-ordination and catering.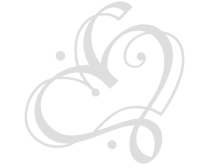 The fully equiped Conference Venue comes standard with air conditioning,
WiFi connectivity and Wireless proxy. Ten people minimum capacity per
booking. For corporate and large bookings special rates can be negotiated.
There are various food choices available with our Executive chef on location
for your catering needs. Lunch and dinner is also available upon prior
arrangement.
Please contact us for more information or
to book the Conference Centre






Click thumbnail to enlarge
U-Shaped Seating Arrangement
The U-shaped seating plan consists of three rows facing each other. The
space between tables or chairs can be used for presentations.
Capacity: 40
Lecture Style Seating Arrangement
This is considered the best way to maximize space. This style is ideal for
lectures or class room style functions.
Capacity: 50-60



Crescent or Banqueting Arrangement
Seats are placed halfway around the table. Banquet seating are also an
option where seats are placed all around the table. These are ideal for
functions that include food.